Kazuma Pan National Park is a bird watcher's paradise with many species of birds.Remote wilderness for bush fanatics for whom the lack of development and unspoiled wilderness of teak and mopane grasslands is very appealing.Situated in the north – west corner of Zimbabwe between Kazungula and Hwange National Park and south – west of Victoria Falls, the park is 31 300 hectares in extent.
Baboon trees are a unique feature of the park which attracts large volumes of animals including cheetahs, wild dogs, lions and the rarely seen gemsbok. Common in the park but not often found in other parts of the country is the Oribi, a small antelope species. The pan systems in the park are also ideal habitats for a large variety of water birds including stocks, crowned canes, stilts, cormorants, ducks and kingfishers – making it a paradise for ornithologists
If it's some African peace and quiet you're after, then this Park is perfect for you. This remote region resembles the open savannah of East Africa both in appearance and in the mass migrations of game that take place during the dry season from September to November.
Two basic National Park camp-sites provide the only accommodation and visitor access is strictly controlled. There's a very good chance you'll have the buffaloes, lions, cheetahs and elephants all to yourself. Backpacking tours of the big five in this savannah wilderness can be arranged.
Fees 
Residents
Adults       3.00
Children    2.00
Non Residents
Adults       15.00
Children     8.00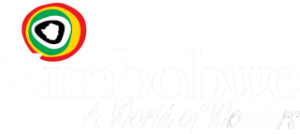 Zimbabwe Tourism 2020