Lake Chivero Recreational Park
Lake Chivero Recreational Park
Lake Chivero Recreational Park is about 6 100 hectares in extent including the 16 km long lake.The shoreline of the entire water body covers approximately 48 km. The lake area holds about 250 000 million litres of water and is approximately 26sq km (2 632 ha). At its widest point the lake stretches for 8 km.
The animals that are easily sighted in the park are southern white rhino, Angolan giraffe, Burchell's zebra, blue wildebeest, impala, kudu, waterbuck, tsessebe, common eland, sable, baboon, monkey, duiker, warthog, bush pig, rock hyrax, scrub hare, spring hare, bush squirrel.
The park also has a variety of nocturnals that include civet, genet, black-backed jackal, porcupine, slender white tailed mongoose, caracal, pangolin, aardvark, serval, bush baby, night ape and several other species.
There is a great variety of birdlife and for the birdwatcher, the park is a paradise, Included amongst the several bird species are: South African ostrich, African openbills, barbets, bee-eaters, buzzards, coots, cormorants, doves, hamerkops, jacanas, kingfishers, grey herons, darters, Goliath herons, fish eagles, glossy starlings and lilac-breasted rollers.
Fees
Residents
Adults $3.00
Children $1.00
Lake Chivero Recreational Park
P. Bag 962, Norton
Telephone: 263 62 3367
Time
Open Mon- Sun
9am – 6pm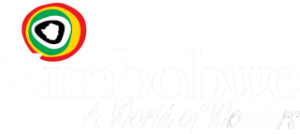 Zimbabwe Tourism 2020