Matobo National Park is in southwest Zimbabwe. It's known for the Matobo Hills, a range of balancing rock formations created by erosion of the granite plateau. The walls of Nswatugi Cave feature Stone Age rock art. The park has significant populations of black eagles and both black and white rhinos. The grave of Cecil Rhodes, founder of former British colony Rhodesia, is carved into the summit of Malindidzimu.
Huge granite masses – seamed, split, shaped and sculptured by time and the elements – form an array of giant whalebacks and castellated kopjes that cover 3000 square kilometers of Matabeleland South Province.Much of the country's history has been written and played out within the confines of the Matobo Hills – from the time thousands of years ago when ancient bushmen used the granite faces as a canvas for their unique and extraordinary art, to more recent times, when black and white met in war and peace.
These are the Matobo Hills, located south of Zimbabwe's second largest city, Bulawayo. Forty thousand years ago the caves and crevices carved out of these rocks became home to Zimbabwe's earliest inhabitants, the "San". Twenty thousand years later "San" artists began painting on the walls of caves and rock shelters,using special pigments and natural minerals that have survived the onslaught of climate and time.
Accommodation
Activities
Game Viewing
Rhino Tracking
Mountain Biking
Adventure Races
Cultural Activities
Bird Watching
Residents
Adults       3.00
Children    2.00
Non Residents
Adults       15.00
Children     8.00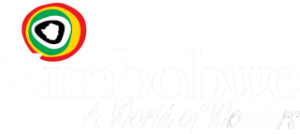 Zimbabwe Tourism 2020