Health and Safety
Zimbabwe is one of the safest countries in Africa for tourists and Zimbabwean people have a wonderful reputation for being easy-going and generous, they will go out of their way to help rather than hinder you.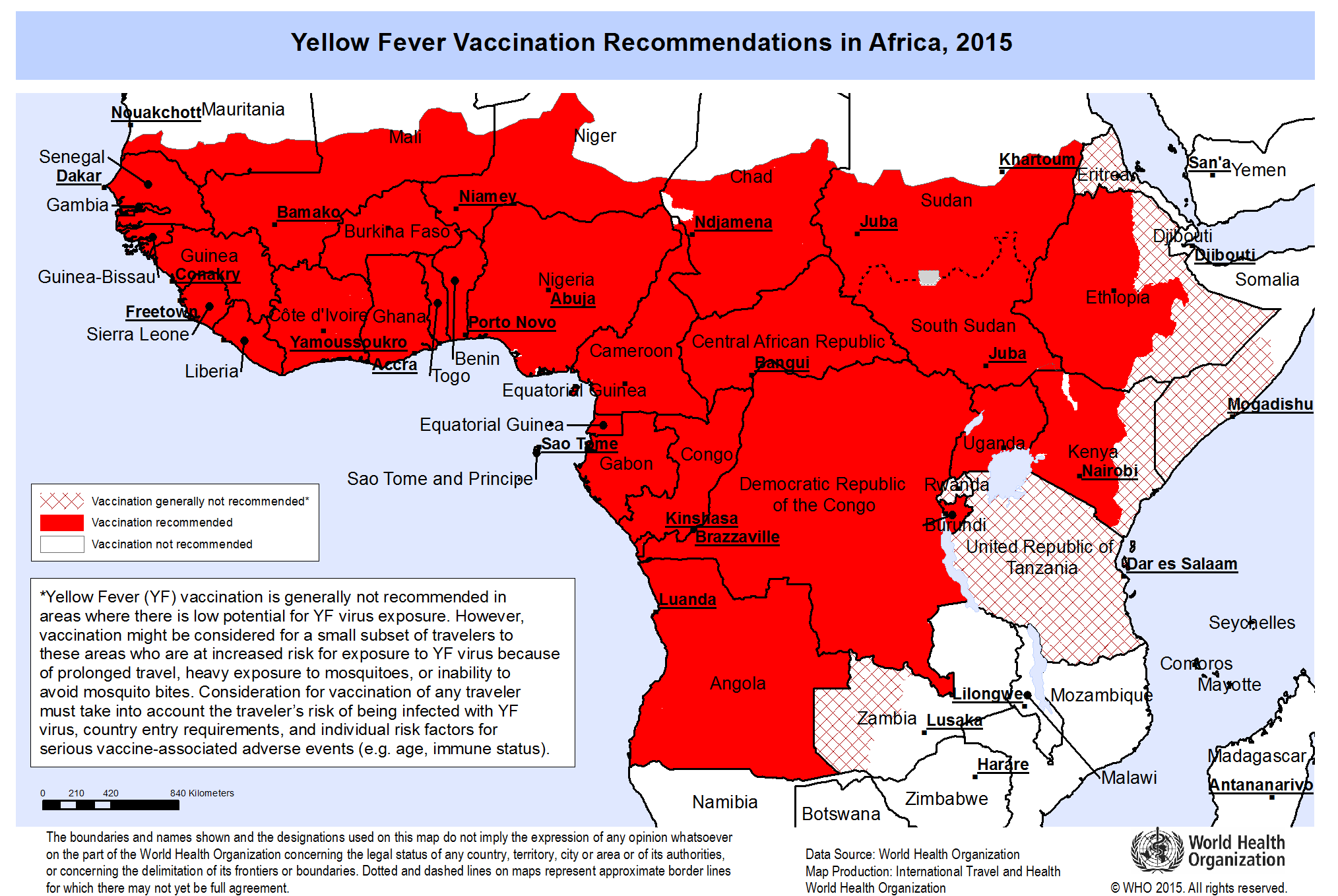 Zimbabwe is not a yellow fever zone
Zimbabwe is not a yellow fever zone, as you can see from the WHO map below. This means you do not need a yellow fever vaccination to visit Zimbabwe.However, if you are travelling into Zimbabwe from a country that does have yellow fever, you will need to display a vaccination certificate when you enter Zimbabwe.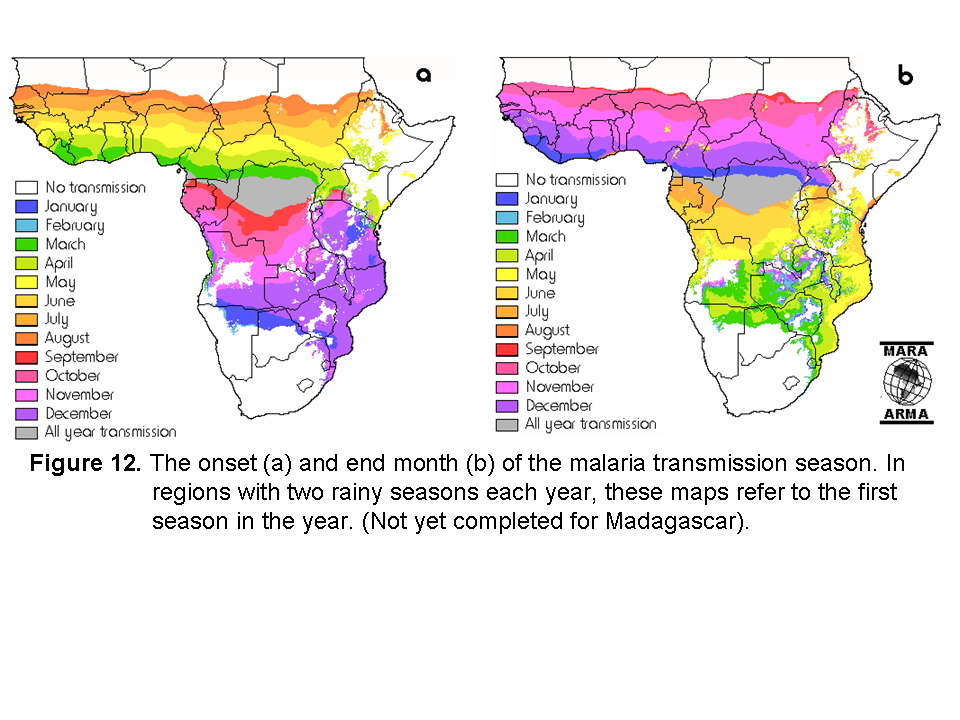 Taking precautions against malaria
Malaria is present in certain areas of Zimbabwe at certain times of the year, so visit your doctor or travel clinic to discuss prophylactics (prevention), ideally 2 months before you go. Tell the doctor/nurse that you are going to Zimbabwe – this is important because Zimbabwe has a species of mosquito (Plasmodium falciparum) that is resistant to certain antimalarial drugs such as chloroquine and pyrimethamine/sulfadoxine, so you will need to ensure you take the correct type of medication.
Covid -19 Advice For Travellers 
Zimbabwe has relaxed lockdown measures allowing the country's tourism sector to resume full operations. These include but are not limited to: game drives, bungee jumping, zip liners, helicopter rides, lion walks, elephant rides, boat operations on our lakes both for tourism and fishing (and other tourism related activities) and all registered tourism activities. The resumption of the sector is guided by strict adherence to the World Health Organisation (WHO) Covid-19 health and safety protocols as well as guidelines set by the Government of Zimbabwe.
Food establishments that include restaurants and take-aways are open for delivery and collection of food. Sit-down meals are allowed with strict following of social distancing measures and other health and safety guidelines. All restaurants registered to sell liquor are only permitted to sell liquor for takeout during their authorized operating hours within the period 0600hrs to 2000hrs. Conferences and meetings remain at less than 50 people unless the gathering is through electronic platforms.
Air Travel
With effect from 10 September and 01 October 2020 respectively, the country's skies have been opened to both domestic and international flights respectively. Standard Operating Procedures (SOPs) have been put in place for the reopening of international and domestic airports. The National Guidelines for Aviation Safety and Security have been set to ensure the safety of both the travellers and airport staff. These are additional to temperature testing, social distancing, sanitization, and mandatory wearing of masks. All travellers will be required to have a PCR COVID-19 Clearance Certificate issued by a recognized facility within 48 hours from the date of departure, in line with WHO guidelines.
Ports of entry
The countries land borders remain closed until COVID-19 restrictions have been further relaxed unless it's for cleared cargo purposes. As Zimbabwe, we are assertive that once the COVID-19 health and safety protocols are observed, the travel and tourism sector will effectively carry out its operations.
Don't underestimate the sun
Sunstroke and heatstroke are common conditions for new, over-ambitious visitors to Africa. As Zimbabwe does not have a very humid climate, the temperature is much more tolerable than in other tropical countries, so it can be easy to forget how long you've been out in the direct sunlight. Avoid getting ill by staying well hydrated throughout the day (with water, not G&Ts!) and by sitting in the shade where possible.
Pack a small first-aid kit
Buy some basic medical items such as plasters, ibuprofen, paracetamol, Immodium, tweezers, after-sun cream, cream to relieve insect bites and stings, antiseptic cream, any eyecare essentials, etc, and pack these in your luggage. If you're prone to hayfever, remember to bring antihistamines, too.
Make sure you have enough prescribed medication to last the duration of your holiday, as local pharmacies may not be able to provide certain drugs without prior arrangement.
Information about hospitals in Zimbabwe
If you need medical assistance during your stay in Zimbabwe different options are available, from state-run medical facilities to private pharmacies, clinics and hospitals across the country. You can access information on local medical facilities in each city on the City Guide list.
Hotels Safari and lodges often have emergency medical facilities on site, and can facilitate for patients to be airlifted to regional medical facilities if required. Ensure you have travel insurance (below) so that you can access private medical services.
Buy travel insurance
It is highly advisable to have travel insurance that covers medical emergencies. Carry copies of your medical insurance in your car and handbag. If anything happens that requires you to go to hospital in Harare or to be airlifted to Johannesburg, your medical insurance certificate will be required. There is an airlifting and ambulance service called MARS, so note down their numbers and keep them with your medical insurance certificate. (MARS Harare:-+263 4 771221, or 706034; MARS Victoria Falls: +263 13 44646 or +263 712 404 950.)  The website Wild Zambezi has a more detailed page about MARS if you'd like to read more.
Check the vaccination requirements
If you haven't been vaccinated against hepatitis A and typhoid, your travel doctor is likely to recommend that you get these before your trip to Zimbabwe. They are quick and almost painless, and you will be covered for 25 years.
Diseases like meningitis, pertussis (whooping cough), measles and polio are serious no matter where you are in the world, and vaccination is the best way of preventing them. Ensure you are up to date with immunisation schedules before you travel. In 2015, the WHO estimated that the immunisation coverage in Zimbabwe was lower than ideal, at 87%. Unvaccinated individuals may be more at risk in areas where less than 92% of the population is immunised, as this means there is lower herd immunity.
(Random aside, but here are some vaccine-related links: an infographic on the lack of a scientific link between vaccines and autism, an article by a doctor whose son has autism, the top 20 questions about vaccination, and an infographic on the difference vaccines make in developing countries.)
Websites with more health info on Zimbabwe
Read the WHO health overview on Zimbabwe here and CDC travel guidance on Zimbabwe here. The IATA travel centre website supplies visa guidance and health information for Zimbabwe, tailored to your own nationality and travel details.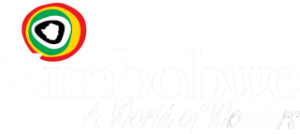 Zimbabwe Tourism 2020